The concept
Joining efforts together Sound Girls and Spotify made possible EQL project happen. EQL is a search directory for the community of women changing the face of audio industry. This project represents a true knowledge base of women involved into music industry, representing their profiles and achievements, powered by a a powerful search and super user friendly experience interface created by WILD Agency. Digital Phoenix provided the top-notch tech expertise in implementation of the project which turned to be a true success.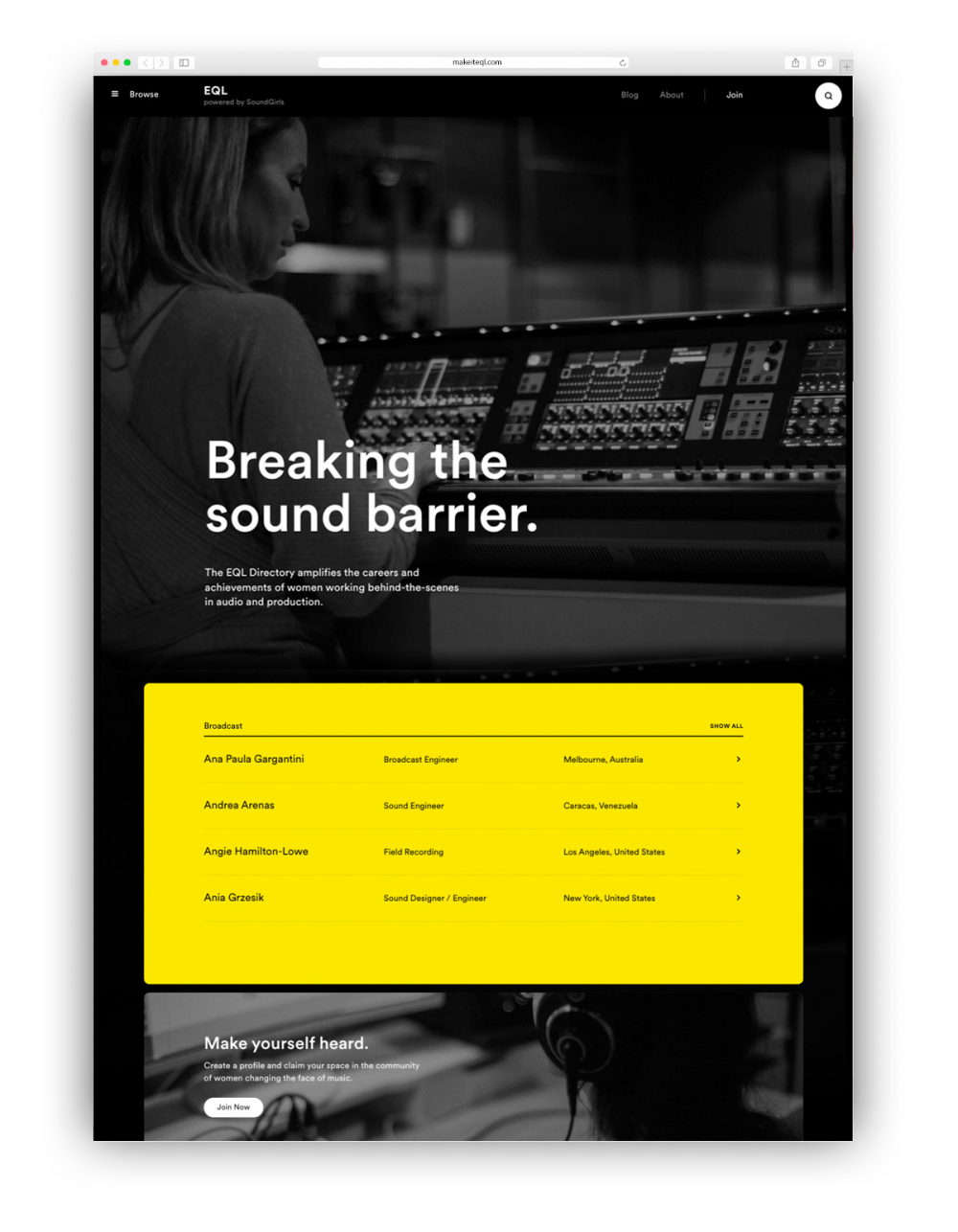 User Experience
The User Experience plays a considerable role in the project implementation and targets mainly the mobile and tablet based users by providing a smooth User Interface with neat transitions which makes the web platform look & feel more like a native web application. The search experience is also a neat one which makes the user few taps away from the search results. The asynchronous requests make the pages and screens load almost instantly which helps to reduce the "user waiting" behavior.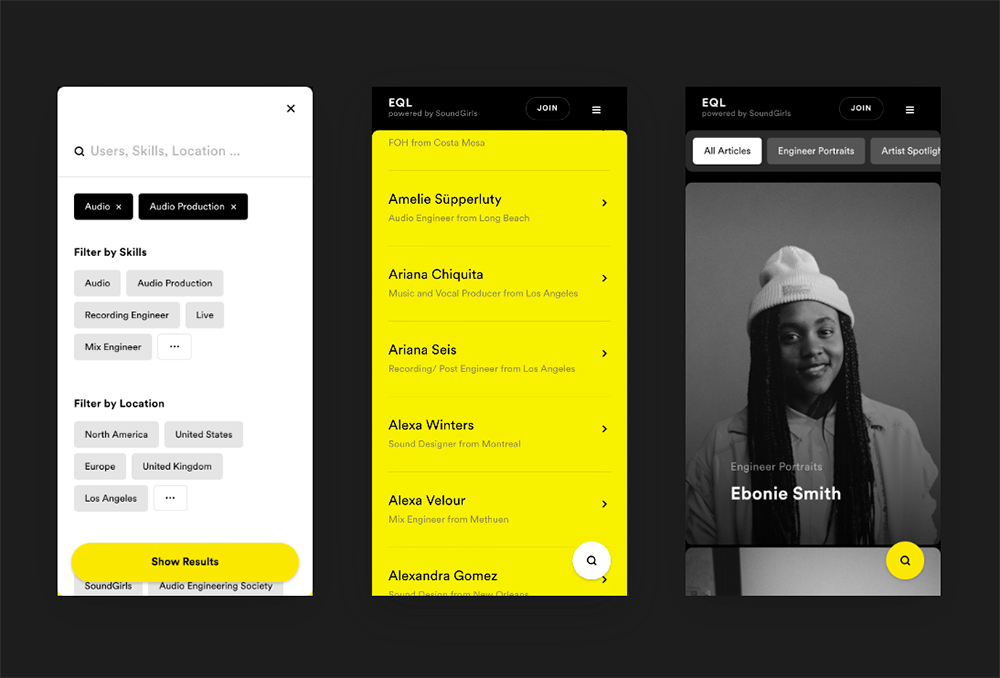 Technology
From technology perspective, Digital Phoenix selected the correct and modern technologies and implemented a range of end-to-end APIs for a decoupled implementation. The search and profiles indexing play a dedicated part of the whole implementation, which allows to index potentially millions of user created profiles and still be able to fast-return results against user's search criteria. 
The cloud hosting infrastructure allowed to benefit from horizontal scaling and being able to scale the amount of running server instances when traffic spikes meanwhile keeping the costs consistent and even save them when the traffic numbers decrease. 
Conclusion
As a conclusion, after the launch of new revamped platform, users were more than happy to interact with new user experience which impacted in a positive way the overall platform and further development strategy. Nowadays, we understand that more and more users are on mobile and tablet platforms which should be targeted first in terms of content accessibility and guarantee user satisfaction. And not the last the selection of right technologies also contribute to the final result and further maintainability and security.