The platform
Digital Phoenix elaborated an outstanding Drupal corporate based platform for Marytrans, which main goal is basically to deliver your dream car from overseas to your house. Customers have ability to view the pool of available in-stock cars or order a new one from the US auction. The corporate platform also offers the car delivery and customs clearance calculators which help customers to get an overview of the payment rates.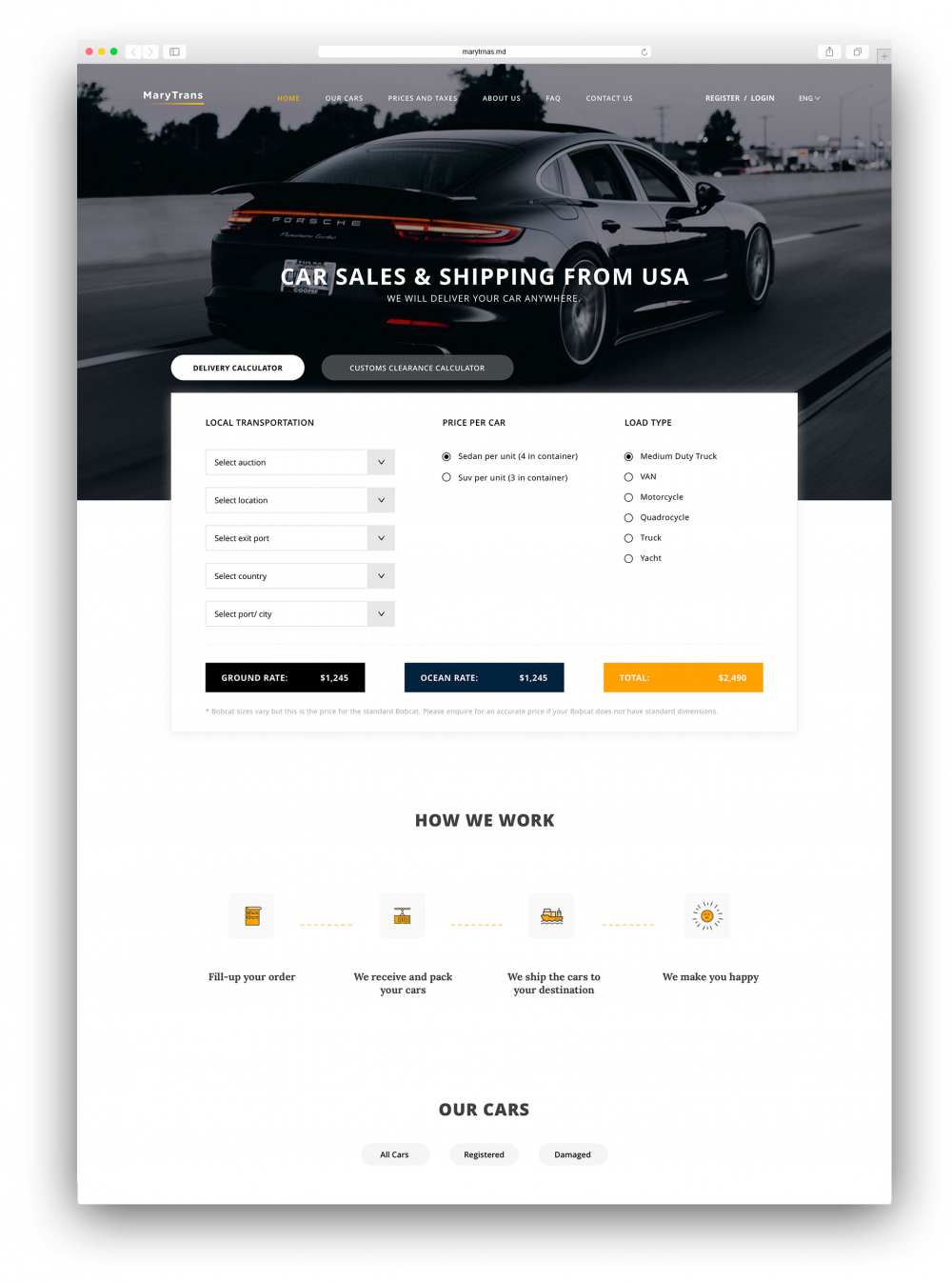 The calculators
play an important role in order to calculate the shipment and custom clearance costs. We provided a robust way to enter the data into Drupal CMS such as specific entrance and destination ports, load type - and then a predefined calculation formula is being executed and displays the results asynchronously. The asynchronous requests make sure that the data is being updated realtime without page refresh, which gives instant results and a smooth User Experience. 
Mobile Ready
The platform was built fully responsive, meaning that it gives coverage to all range of mobile, tablet and desktop devices. The UI/UX was adapted for mobile devices making the filtering or selection criteria much easier and straight forward to the end user.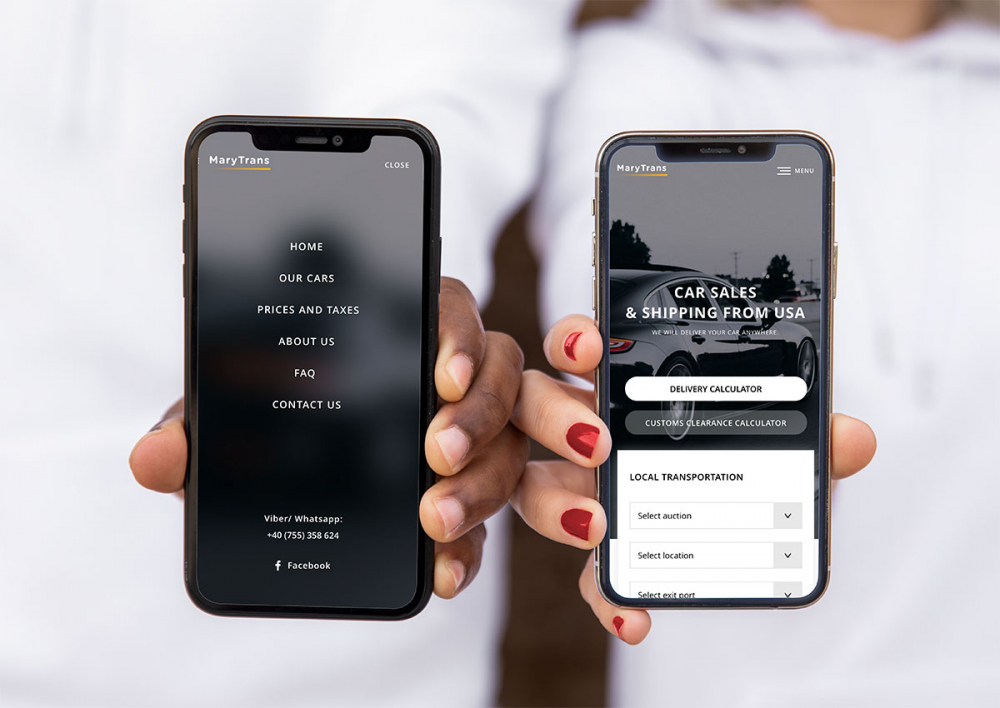 Content editing and translations
We provided an amazing content editing experience to the editorial team, which is able to build pages by stacking page components one under another. This gives flexibility to achieve custom layouts and basically re-use the components from library multiple times across pages or on the same page. This excludes the technical challenges and provides full flexibility for editors to create the content in the layout they prefer.
From Drupal perspective this was accomplished using Drupal Paragraphs module.
As for translations the Content Translation Drupal Core module was enabled together with Interface Translation. Our team configured the proper fields and content types including supported languages for translation. With Drupal Content Translation built-in capabilities makes the localization process super easy and straight forward to use.
Conclusion
As a conclusion, we can state the fact that Drupal CMS is a great platform for corporate builds, which allows editors to focus on content creation and not on the technical knowledge. Combination of such modules as Content Translation, Roles & Permissions, Drupal Workflows makes the process much easier, intuitive and aligned. Applying proper CDN caching techniques ensures that your website will reach highest google ranking and great search visibility results through Metatags and SimpleSitemap modules. Digital Phoenix has a vast experience in building up the corporate based platforms that easily scale and satisfy Marketing needs for better conversion.